Unleash your inner innovator and embark on the journey of a lifetime!
01
Awaken the spirit of innovation and become a leadapreneur!
02
Share, learn, and bond with your colleagues
03
Learn to believe in yourself and your purpose
Get ready for a transformative experience with our exhilarating 1-day physical workshop!
We're here to ignite the spark of innovation within every talented individual. Our mission? To awaken the leadapreneur in you, guiding you towards uncovering the boundless creativity, purpose, and meaning in your work, career, and life. At the Spirit of Innovation 1-day physical workshop, we're all about empowering you to become the ultimate 'leadapreneur.' Picture this: a day filled with inspiration, connection, and self-discovery, where you'll explore the limitless possibilities of your creative potential. We're not just your ordinary workshop; we're a transformative experience. Through the magic of Neuro-Linguistic programmemememing, Narrative Analysis, and the profound philosophy of Existentialism, we'll guide you on a path of self-realization and empowerment.
CLIENT ALONG THE JOURNEY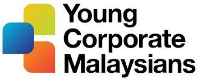 CLIENTS
STORIES

Leadapreneur teamed up with HSBC to inspire and empower their newly recruited graduate-scheme talents through the Spirit of Innovation 1-day workshop. This collaboration aimed to awaken the spirit of innovation within these young professionals and equip them with the tools and mindset needed to navigate the dynamic landscape of the 21st century.
"I gained a profound sense of clarity, especially in identifying my current priorities and what truly matters. The workshop also invigorated my creative thinking"

HSBC Workshop Participant
"I feel incredibly empowered and motivated to take proactive steps towards my goals. This workshop has ignited a spark within me to drive change."

HSBC Workshop Participant
CAMBODIA
Leadapreneur extended Spirit of Innovation 1-Day Workshop to Cambodia, where they collaborated with institutions such as Enfants du Mékong, ITC (Institute of Technology of Cambodia), and Pour un Sourire d'Enfant. A total of 122 participants engaged in the workshop, revealing the diverse dreams and aspirations of Cambodia's youth.
03
Energized Engineering Students
04
Monthly Spirit of Innovation 1-Day Workshop
"My favorite part of The Spirit of Innovation 1-Day Workshop was "choose our behaviour" because sometimes I notice that my behaviour is not related to my beliefs and my goals. So it was really important to me to re-define the way I act"
"Before the workshop I have been through tough times in my life without any motivation. After the workshop I have found that I was the main reason for that: I did not believe in my own abilities and made myself stuck in the past."