INNOVATE OR DIE DIGITAL EXPERIENCE
A 4-week digital learning experience designed to change attitudes and shift mindsets at speed and scale inside organisations.
01
Discover what digital disruption really is
02
Understand why traditional companies are dying so quickly
03
Empower yourself to defeat disruption using the power of innovation
Embark on a transformative 4-week digital learning journey that will ignite innovation across your organization!
Introducing the 'Innovate or Die' experience, a dynamic programmememe designed to reshape attitudes and catalyze mindset shifts at lightning speed within your company. This isn't just for a select few—it's for everyone, from top-level executives to frontline employees. Because in the era of Industry 4.0's digital disruption, we all need to innovate together to ensure our organization's survival. We dive deep into the essence of digital disruption, exploring what it is, why it's reshaping industries, and how you can be a driving force for change. Our curriculum covers a spectrum of critical topics, from the 'Disruptor Playbook' to harnessing the power of ideology, mastering Disruptor Radars, combating bureaucracy's impact on innovation, leading agile innovation projects, strategizing for execution, cultivating resilience, and so much more.
CLIENT ALONG THE JOURNEY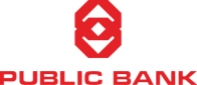 CLIENTS
STORIES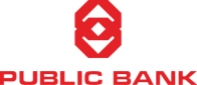 Public Bank understood that the era of digital disruption demanded innovation from every corner of the organization, from top-level executives to frontline employees. The 'Innovate or Die' programmememe was strategically deployed to all 10,000 employees, ensuring that everyone played a role in the organization's adaptation and survival. The programmememe delved deep into the essence of digital disruption, covering essential topics such as understanding Industry 4.0, dissecting the impact of disruptive digital innovation on traditional companies, and equipping participants with the skills to lead agile innovation projects like true leadapreneurs.
01
Demystifying Industry 4.0
02
Embracing Digital Innovation
03
Leading Agile Innovation
"This course is beyond expectation! The way the instructor presents is extremely awesome! It makes the whole course very interesting, and not to mention the beautiful S-curve graph at the end of every session to summarize the session, giving a very clear concept in a simple way. I really do enjoy the course!"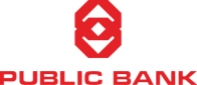 Public Bank Workshop Participant
"This course showed me how I can transform myself from a traditional manager into a leadapreneur. Excellent!"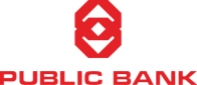 Public Bank Workshop Participant
"Definitely a mind-blowing, real and practical course, highly recommended!"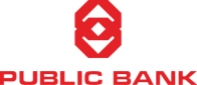 Public Bank Workshop Participant
"A very engaging and insightful course. The instructor was very knowledgeable and spoke with great passion. Thank you."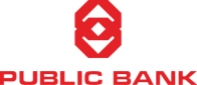 Public Bank Workshop Participant